Today I am inspired to revisit one of my favorite plants. There was an online request made by a landscape designer visiting the Association of Professional Landscape Designers forum asking for plant suggestions that would work for a drought tolerant, low growing,  very formal hedge.
Immediately my mind went to Germander (Teucrium chamaedrys). I have had it in my entryway for eight years and am working toward using it as a low hedge in the foreground of my entire small front yard garden (60 feet long x 18 feet wide). It looks good all year and can take the dappled shade as well as the full on hot sun that beats down on it from the west, where it also gets reflected heat off our driveway in the hottest point in the day. Once established it can withstand a considerable amount of drought and will in fact die if the soil is kept too moist for too long.
This is one tough, beautiful little hedge, from a plant that is not well known in our area.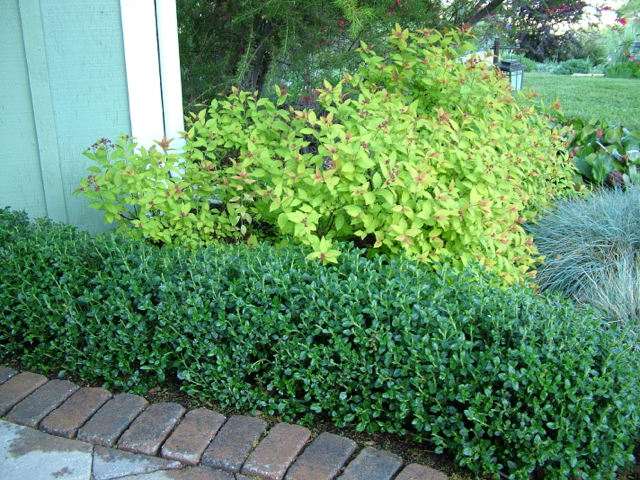 I was first introduced to this plant in 2000, while working at Mourning Cloak Ranch and Botanical Garden. I introduced it to tour participants there as my favorite small woody plant, and it has kept that status ever since. This plant has proven itself over the years and can be counted on to be relably evergreen and cold hardy in our area.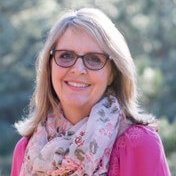 About the Author
Anna Smth