The weather is starting to cool down. Brilliant shades of red, orange and gold are starting to show up in the garden. It is time to take stock of the landscape and think about planting any new trees that would benefit your home's setting. Do you have south or west facing windows that would be more comfortable with some summer shade? Consider planting a deciduous tree. The summer shade will give way to winter warmth as the tree sheds its leaves, allowing the lower rays of winter sun to warm the interior of your home. Do you need to add structure and year-round color? A conifer would be a good choice. The evergreen nature of conifers make them useful as part of the 'bones' of the garden.
You may be wondering why it would be a good time to plant trees now, in fall. I can think of a few great reasons! Studies show that fall planted trees can grow up to 30% more their first year. In autumn the soil remains warm long after the air temperature begins to drop. Roots are able to stretch out and grow, while cooler temperatures mean the top growth is not struggling to pull as much water up into the leaves. As deciduous trees drop their leaves they have the added advantage of concentrating more of their energy on root growth. When spring rains and summer heat stimulate top growth the newly established roots are ready to support it.
Think of a recently purchased tree as a lifetime investment. How well this investment grows depends on the care you put into choosing the right tree for the right place, proper planting and follow-up care.
When choosing a tree for the garden consider the ultimate form, shape and size. Take into account how the mature tree's form and characteristics will affect the rest of the landscape, and how the tree can be placed to enhance the site. Avoid planting trees too close to hardscape elements like pathways, fences, walls and even the house. Roots can slowly heave pavement and foundations, and branches that are hanging over the roof can pose a hazard. In our area many homes have septic systems. Consider carefully before planting trees next to the leach lines. Trees such as poplars need to be sited far enough away that their invasive root systems wont cause problems for leach lines in the years ahead.
Tree planting seems like a no-brainer. Just dig a hole plop the tree in, backfill with dirt and then water; done! Hold on, not so fast! Research shows that over 95% of tree failures can be traced back to critical errors that were made at the time of planting. Problems stemming from incorrect installation of a tree can take several years to manifest, however, planting a tree that will bring enjoyment for many generations is easy to achieve if done properly at the start.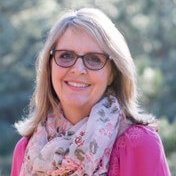 About the Author
Anna Smth