Most of us in T-town are transplants. We arrived here for different reasons, but one thing many of us have in common is the challenge of gardening in a totally unfamiliar place. My first attempt at beautifying my landscape was a total flop. About two weeks after we moved into our home I went to the local nursery, blithely picked out a few pretty plants, came home and planted them carefully and watered them in. "My yard is going to be fabulous", I naively thought to myself. The next morning I went out to check on my beauties and what I found was…. nothing! All my lovely plants were gone. I was very puzzled, there was no sign of them. Not a twig, not a leaf. Now plants just can't disappear I fumed. Initially I thought they had been stolen, but this couldn't be the answer as they had not been dug up. I got on the phone and called my uncle who lived close by and explained my plight. He had a one word answer. Deer. What? That possibility was not even on my radar. And so my education began.
To guide you in your preparation you need a plan. A lot of time and money can be wasted if you take my initial approach and just go to the nearest nursery or big box store and pick up anything that catches your eye. There are a few guidelines that will help in the planning stage.
First, know your site. Every location has its own microclimate. Which just means that you need to take into consideration factors surrounding your home that affect the climate directly around it, and cause it to be different than the surrounding area. For instance, the way your house is situated, shade and shelter from trees, prevailing wind and nearby structures, to name a few. All of these affect the climate directly around your home and should influence your plant choices.
Next, keep it simple. Simple is low maintenance and we all want a beautiful yard without being a slave to it. This is accomplished by limiting the number of plant varieties you use. Be mindful of grouping only a few varieties of higher water use plants together where they will give the most impact, and then choose a balance of low water use plants for the rest of the garden. Also, by limiting or excluding a lawn altogether you will cut way down on maintenance.
Last, choose plants that are known to be critter resistant. I say "resistant" because plants that are typically unpalatable to deer or rabbits in one area may be nibbled by them a few miles away, so I suggest spraying with a product that repels these animals. And don't forget to put all your plants in wire gopher baskets to protect them from those underground marauders. Local nurseries can recommend appropriate products for your situation.
By having a plan, considering your micro-climates, keeping it simple, and protecting your investment from local wildlife you will be well on your way to an enjoyable experience preparing your Tehachapi garden for spring.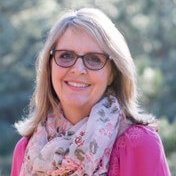 About the Author
Anna Smth