Yesterday one of my clients in Golden Hills started a complete landscape makeover.
Elias Torres from 5 C's Landscaping met with me in the morning to review the goals planned for that day.
This morning when I met with him he had already done all the clean up, and brought the property to the point of being ready to reinstall an old and outdated dry creek bed.
It was hard work pulling out boulders that were cemented into place many years ago, but with the help of his bobcat and crew it was done in a few hours.
We worked together for an hour to place a few of the biggest boulders and then I went on to my next appointment.
When I returned to the clients property this afternoon the creek bed had a new improved and more natural look.
Thanks Elias for doing a great job. I can't wait to see what will be accomplished tomorrow!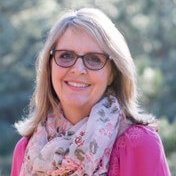 About the Author
Anna Smth